Hanns 360° Surround View Camera for Toyota Alphard (2015-2017)
Short review – It provides a 360 surround view camera for the Toyota Alphard by installing OEM Cameras around it . From front ,rear , left and right view of the car. Enjoy the comfort and security of having perfect vision around your favorite drive with your loved ones.
Compatibility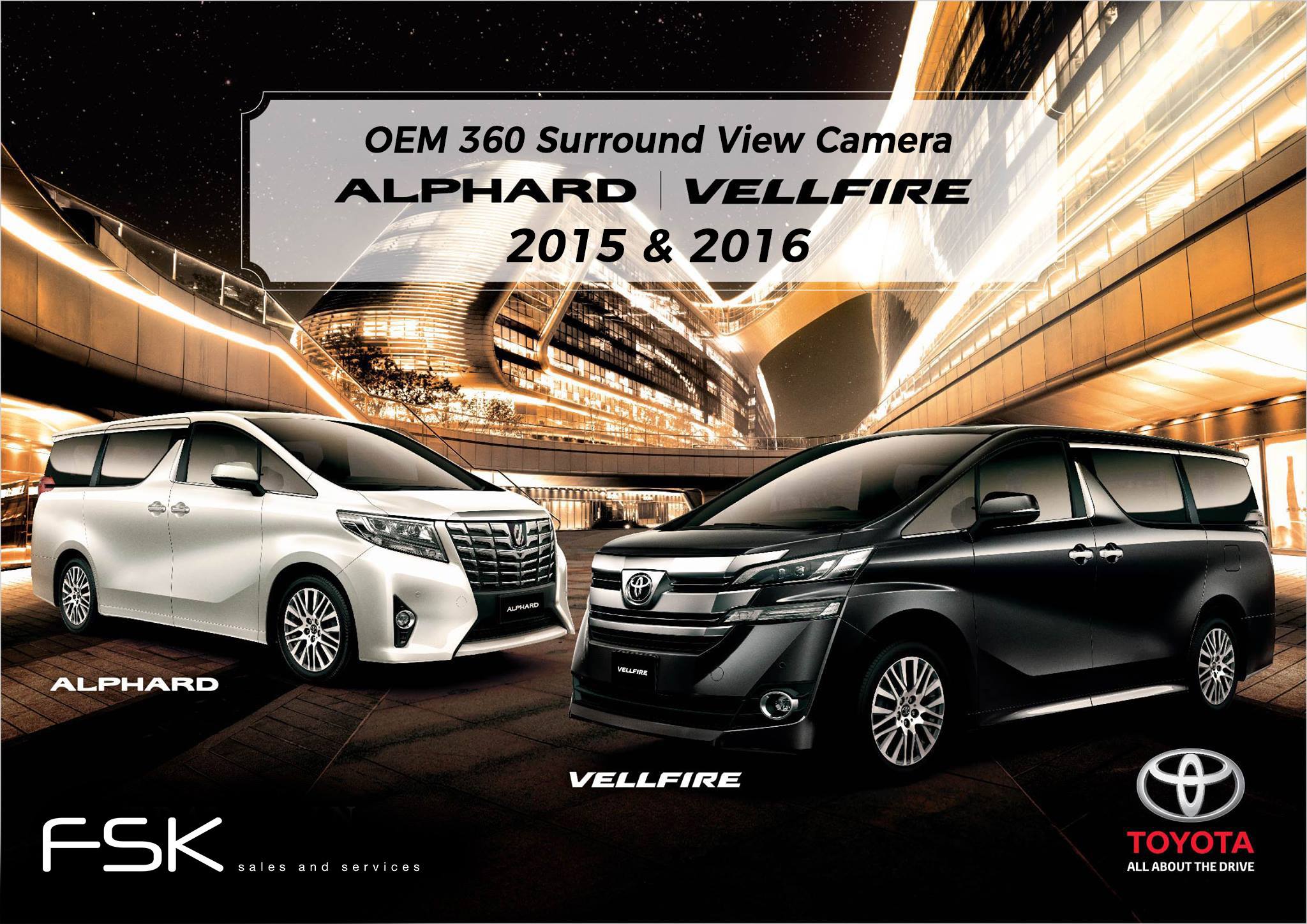 Supports Any Alphard Head Unit Infotainment system 2015 2016 onward.
Functions


Driving a UMW Toyota Alphard Vellfire 2015 /2016? or driving a JDM version of the vehicle? Our 360 Degree Surround View Car Camera System is just for you! 360 Camera Vellfire is meant just for you
✓ Support many types of infotainment system
✓ No drilling required
✓ No calibration needed
✓ Auto Speed Cut – Travelling at 20km/h and above will switch the camera screen to main menu
✓ Has Toyota UI interface
✓ High quality product – 2 YEARS WARRANTY
PM us at FSK Automotive FB page or pm this whatsapp 012-3761466 for faster inquiries.
JBL Head unit Infotainment system

UMW Toyota Head unit Infotainment system


Product specifications, appearance and package content may differ from those presented in the website and can be changed without notice. Please contact us or pm us before purchase.