Hyundai Ioniq Hybrid 8 Inch Android Navigation System


Short review – Hyundai Ioniq Hybrid 8 Inch Android Navigation System is made to provide infotainment solutions for locally made Hyundai Ioniq which has a smaller and less equipped head unit system .Hyundai Ioniq Hybrid 8 Inch Android Navigation System provides the perfect infotainment solution for the current in car entertainment (ICE) as its a complete package as it provides a full Android experience , full integration of the system with car system via steering control and reverse camera system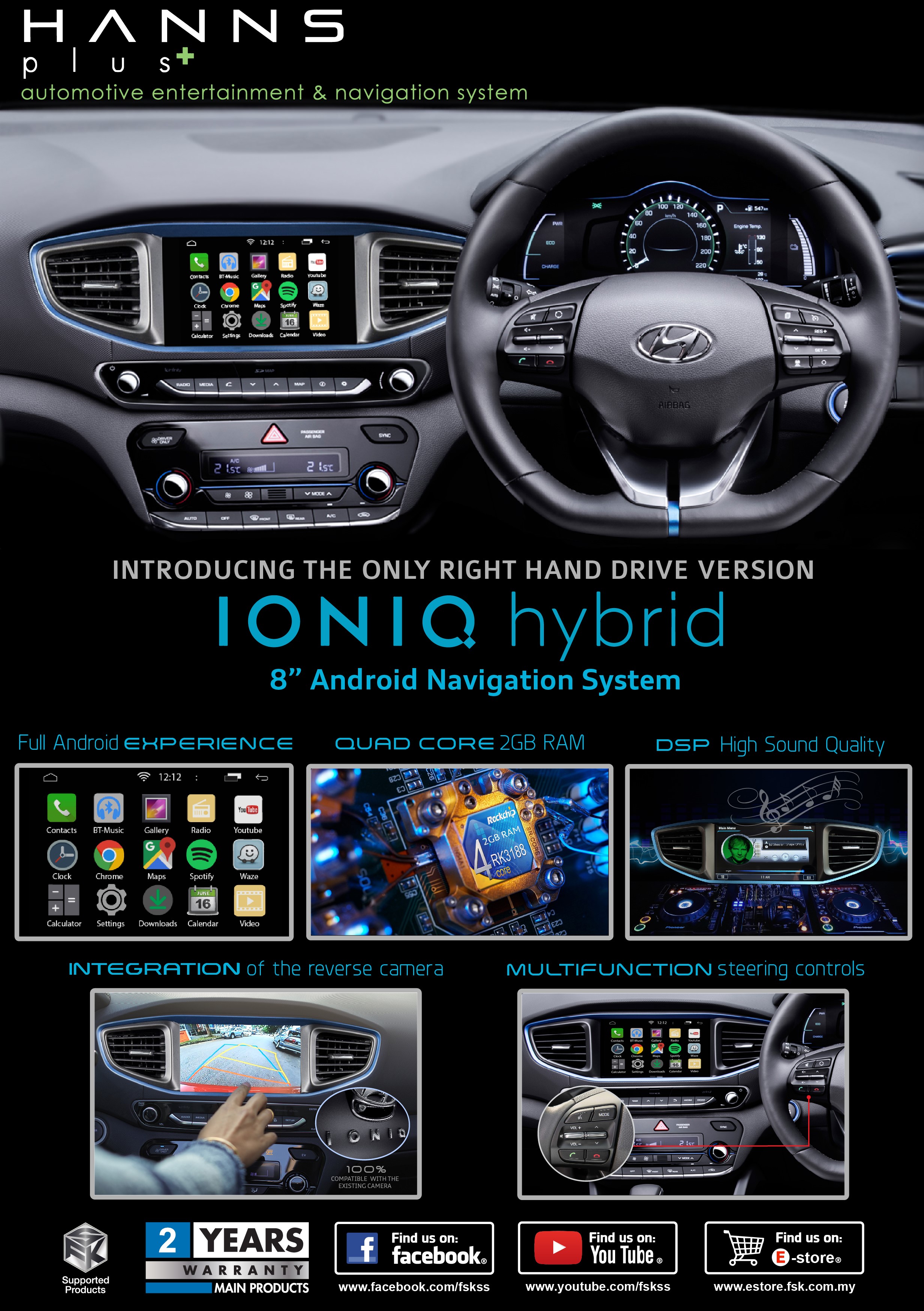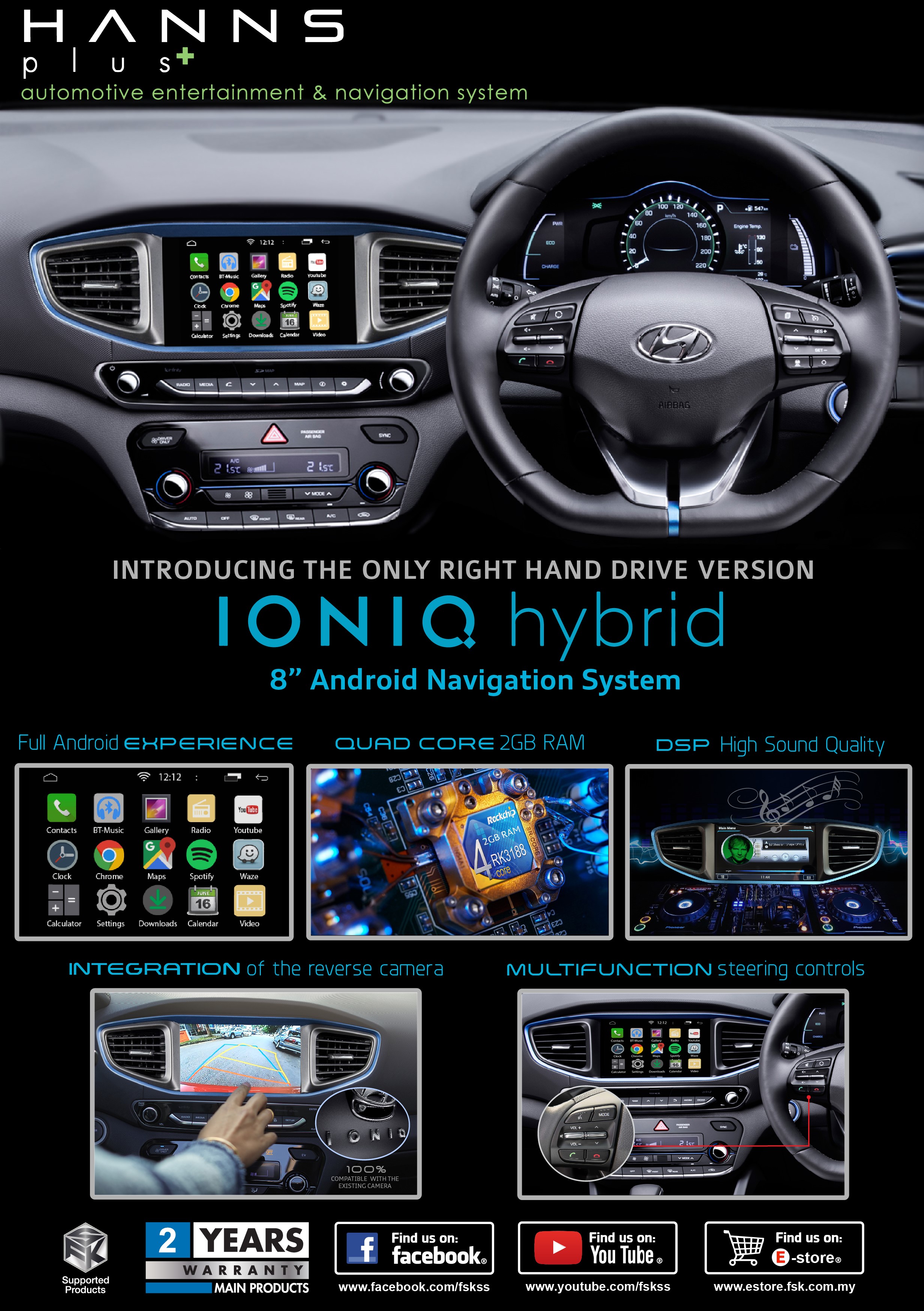 Compatibility and function of Hyundai Ioniq Hybrid 8 Inch Android Navigation System
Navigation System GPS
 Online and Offline Map availabilities
Waze & Google Map (Online) / Galactio Map ( Offline )
Bluetooth
Bluetooth 2.0 compatibility
Enabling music playback from Phone music directory.
Enabling full control of phone book and call histories
Radio FM
Using high end NXP radio chip tuner to provide best radio quality.
Easy navigation of saving your favourite station and locating your preferred station.

USB
It can play many video formats from MPEG,AVI,FLV, RMWB,MP4, MKV ,  3GP DIVX and MPG  format output.
Image files can be displayed and also a whole list of Audio can be played from this method.

Android Applications
Pre-installed Waze , Google Maps , Youtube , Facebook , Spotify 
   Product specifications, appearance and package content may differ from those presented on the website and can be changed without notice .Please, contact us or pm us before purchase.